On April 7, 2022, Mercè Durfort, the coordinator and promoter of the Galeria de Científics Catalans project, passed away.
We were able to say goodbye to her in a very emotional act on April 9, at 11 a.m., at the Les Corts Funeral Home in Barcelona, ​​​​her city. The act, packed to the brim, was attended by relatives, friends, former students, colleagues, and members of the Reial Acadèmia de Ciències i Arts de Barcelona, ​​​​the Institut d'Estudis Catalans, and the Societat Catalana de Biologia, among others, who remembered her professional side as a researcher and teacher of Biology, as well as her person.
We will continue this memory project of our Catalan scientists on this website with their determination and passion.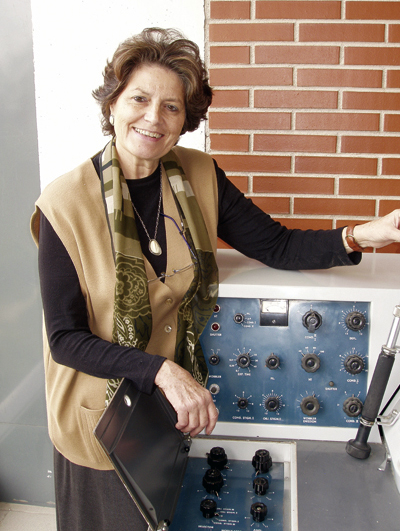 Foto: Héctor Ruiz Martín