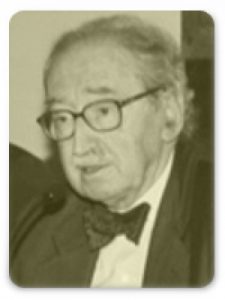 He was president, between 1970 and 1974, of the Academy of Medical Sciences of Catalonia and the Balearic Islands.
He was chancellor of the Autonomous University of Barcelona between 1976 and 1977 (when he contributed to create the College of Medicine and a professorship of Clinical Pharmacology). He was conseller (member of the Catalonian Government) of Health from 1980 to 1988 and of Education from 1992 to 1995.
In 1994 he received the first Honorary degree of the Open University of Catalonia, institution that he prompted during the period in which he occupied the conselleria of Universities and Research of the Generalitat of Catalonia. Since 2002 to his death he was president of the Institute of Catalonian Studies. Laporte, who during his professional career was dedicated, among others fields, to the biological sciences, endocrinology and pharmacology, carried out several studies on the thyroidal function and its alteration by drugs. He was also assistant professor for almost 20 years, professor in Cadiz and Valencia.
Image gallery