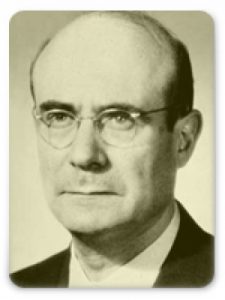 Doctor, nephrologist. He was a member of the science section of the Institut d'Estudis Catalans from 1961. In 1927 he got his degree in medicine in Barcelona and from 1934 to 1939 he was a helper teacher of pathology at the Universitat Autónoma de Barcelona.
He was the president of the Societat Catalana de Biologia (1963-67) and in 1965 he was nominated honorary member of the Real Acadèmia de Medicina de Barcelona. He was also president of the Institut d'Estudis Catalans (ICE) and of the Acadèmia de Ciències Mèdiques de Catalunya (1974-78). In 1976 he was the president of the X Congrés de Metges i Biòlegs de Llengua Catalana that took place in Perpignon. He published some of his works about kidney diseases and the circulatory system. He collaborated in two editions of the medical vocabulary helping the Catalan scientific language. In 1989 he received an special award called: Creu de Sant Jordi from the Generalitat de Catalunya.
Main Works
Albuminària, la seva valoració pràctica (1935)
El metge davant l'hipertens (1969)
Collaborator in:
Diccionari de Medicina (1936)
Diccionari Enciclopèdic de Medicina (1990 i 2000)
Vocabulari Mèdic (1974 i 1979)
More information
Casassas, Oriol. "Josep Alsina i Bofill L'exemple". Biblioteca Abat Oliva. Publicacions Abadia de Montserrat, 1996.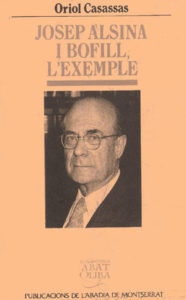 Image gallery