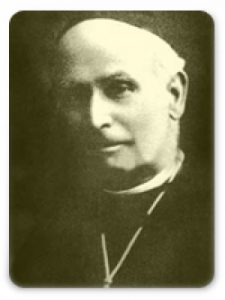 He got his Ph.D. degree in science at the University of Barcelona and in theology at the Universitat de València. He was a teacher of geology and natural history in the Barcelona. He was a disciple of Landerer, with who collaborate in a study about el Maestrat in 1876. In 1874 he founded the Museo de Geognosia y Paleontología in Barcelona.
In 1878 he published an important book called: Cosmogonía y Geologia, and the next year he became a member of the Acadèmia de Ciències i Arts de Barcelona. In collaboration with the Diputació de Barcelona he started to make a geological map of the region but the lacking of materials made this work very difficult. Together with Eduard Brossa, he drew the first geological map, in 1:40.000 scale, from the region of Barcelona and Baix Llobregat. This map was showed in the International Geological Congress in London (1888) and published in 1891. Later on, he also published four maps from the surroundings of Barcelona. His work had an international recognition and he was the president, together with Lluís M. Vidal, of the extraordinary meeting of the Société Géologique of France that took place in 1889 in Barcelona. In 1907 he was the president of the Acadèmia de Ciències i Arts de Barcelona.
Main works
De Montjuich a Papiol a través de las épocas geológicas (1879)

Descripción geológica y génesis de la Plana de Vich (1906)

Memoria sobre los depósitos pliocénicos de la cuenca del Bajo Llobregat (1894-95)

Nota sobre la presencia del pliocénico superior en San Juan de Vilasar (1895)

Excursión geológica dirigida a estudiar las relaciones del grupo de Montgat con el de Vallcarca (1902)

Una playa de terreno cuaternario antiguo en San Juan de Vilasar.
Image gallery